The Company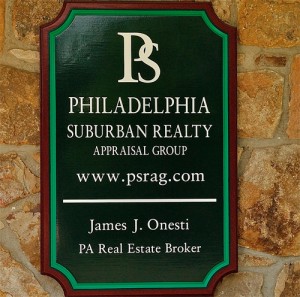 Philadelphia Suburban Realty Appraisal Group's commercial real estate appraisers has extensive and varied experience in working with a wide range of clients that include financial institutions, the legal community as well as government agencies.  Their commercial appraisals serve a variety of functions that include securitization of financing, tax appeals, lease structuring, estate planning, condemnation, real estate acquisitions or dispositions.
What might be seen as a purely numbers driven process, commercial real estate appraising is anything but that. It is as much an art as a science. The difference between a competent appraisal and an ineffectual one is the appraiser's ability to determine the most appropriate methodology and market data to derive an opinion of market value sound judgment to relate the data to the subject property. The firm's team of professionals is keenly aware that their assignment may make or break a critical financial decision, affect the ultimate success of a project or impact a tax liability. Clients expect an appraisal company to deliver a credible product. Philadelphia Suburban Realty Appraisal Group takes this responsibility as well as our relationship with our clients very seriously.
The resource partners, along with the firm's appraisal staff hold state general appraisal licenses along with real estate licenses in Pennsylvania and New Jersey. Appraisers are encouraged to pursue continuing education credits and seek the highest level of industry accreditation. Joseph G. Vizza currently holds the MAI designation from the Appraisal Institute, an internationally recognized professional organization. James J. Onesti has been in the real estate industry for over thirty years and is also a licensed real estate broker. Additionally, Mr. Onesti holds appraiser certifications in both Pennsylvania and New Jersey. The entire professional team participates in ongoing educational seminars and course work.